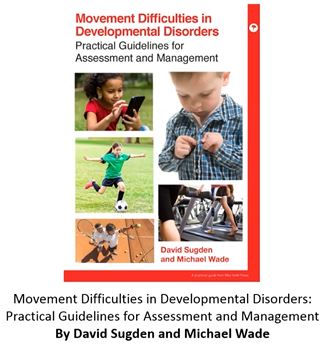 In this podcast, Michael Wade talks about his book 'Movement Difficulties in Developmental Disorders' that he wrote with David Sugden. About the book: This book presents the latest evidence-based approaches to assessing and managing movement disorders in children. Uniquely, children with developmental coordination disorder (DCD) and children with movement difficulties as a co-occurring secondary characteristic of another development disorder, including ADHD, ASD, and Dyslexia, are discussed. It will prove a valuable guide for anybody working with children with movement difficulties, including clinicians, teachers and parents. Guidelines are underpinned by motor learning theory, empiricism and professional practice. Case studies demonstrate the adaptability of these guidelines and show how they may be applied to children of different ages, abilities, and environments. Includes interviews of thirteen notable clinicians and academics with intervention methodologies from around the world. Readership: Paediatricians, occupational/physical therapists, educational psychologists, teachers (physical education, early childhood development, elementary education), and parents.
___
Download Chapter 1 of the book for free: http://www.mackeith.co.uk/shop/movement-difficulties-in-developmental-disorders-chapter-1-the-nature-of-movement-difficulties-and-developmental-disorders-free-ebook/ 
Full print and ebook: http://www.mackeith.co.uk/shop/movement-difficulties-in-developmental-disorders-practical-guidelines-for-assessment-and-management/ 
Subscribe to our channel for more: https://bit.ly/2ONCYiC
___
DMCN Journal:
Developmental Medicine & Child Neurology (DMCN) has defined the field of paediatric neurology and childhood-onset neurodisability for over 60 years. DMCN disseminates the latest clinical research results globally to enhance the care and improve the lives of disabled children and their families.
DMCN Journal - https://onlinelibrary.wiley.com/journal/14698749
___
Watch DMCN videos on our YouTube channel:
Find us on Twitter!
@mackeithpress - https://twitter.com/mackeithpress